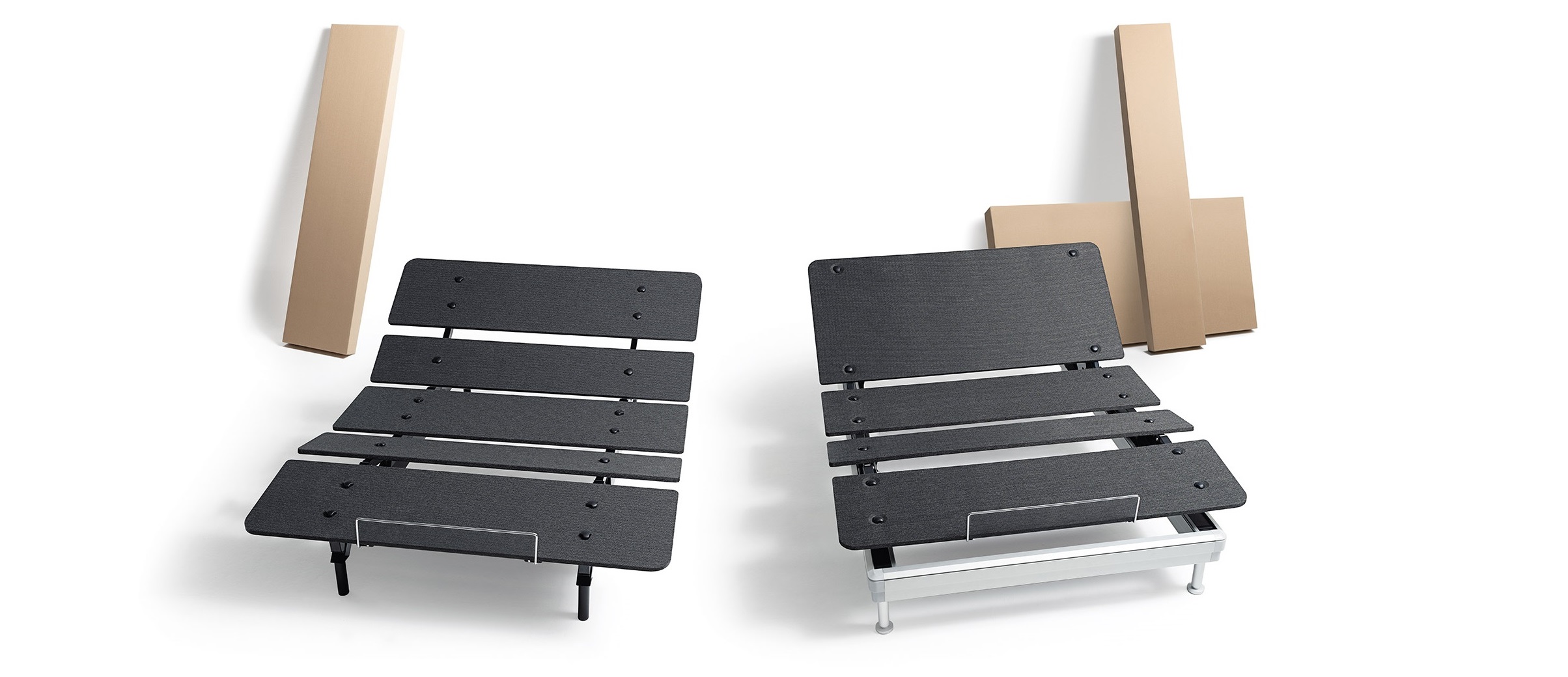 Head Up and Foot Up
Experience smooth up and down movement of the head and foot sections.
Flat Position Button
Move effortlessly to the flat position at the touch of a button.
Pre-programmed Positions
Zero gravity alleviates pressure on your spine and heart, allowing for better blood flow throughout the body.
Anti snore gently raises your head, opens up nasal airway passages and helps prevent snoring.
Or, store up to two personalized positions using the dedicated buttons on the remote control.
Nightstand Reach*
Stay close. Nightstand Reach stops your position moving forward during motion, ensuring you always have the essentials to hand.
*exclusive to the SILVERstandard
Enhanced User Safety
Our free-fall design dramatically reduces the risk of pinching.
Child Lock
Lock the remote control and keep your children safe.
Emergency Lowering
Safely operate the base in case of a power outage.
Best in class stability
Reliably high-quality performance, even under 700 lbs. (SILVERstandard) or 1,000 lbs. (SILVERlite) of load.
Wireless Sync
Use Wireless Sync Mode to control two Twin XL bases as a Split King frame.
Wireless Remote Control
Smooth, stress-free operation. No cables, no problem.
Bluetooth Connectivity*
Use the SILVERmotion App to control your frame with your Smartphone.
2 USB ports*
Stay in touch with your smart device, even while it's charging.
Underbed light*
Never lose your way at night.
Vibration Massage**
Experience three soothing massage settings: Constant, Wave, and Pulse.
* Exclusive to the SILVERstandard
**Exclusive to the SILVERstandard+